INSPIRED BY NATURE: PANTONE'S COLOR OF THE YEAR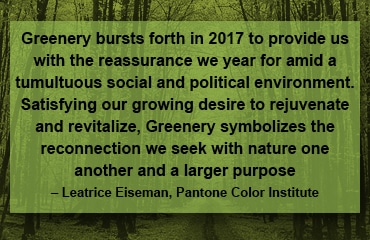 The vivid color of Greenery is perfect for adding a punch of color to the exterior of the home, like painting your doors.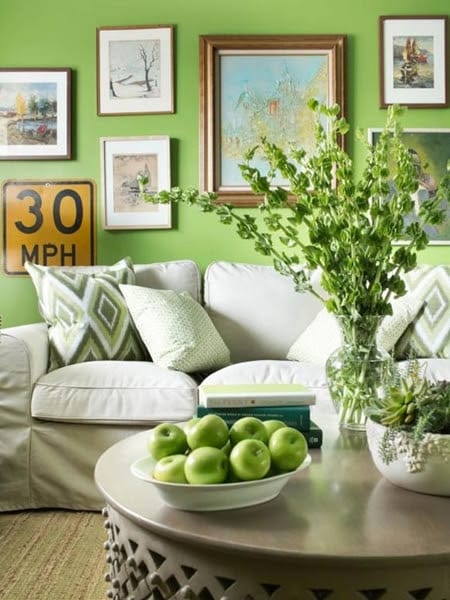 An accent wall can immediately brighten interiors and plays beautifully with muted furniture.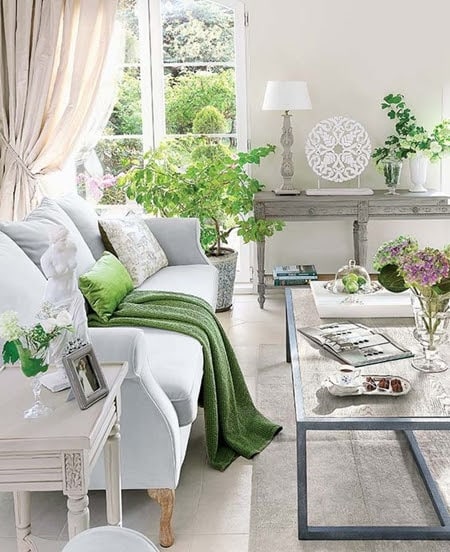 For a smaller commitment to the color, buy a few accent pillows and throws while indulging in lots of fresh flowers and greenery in vases.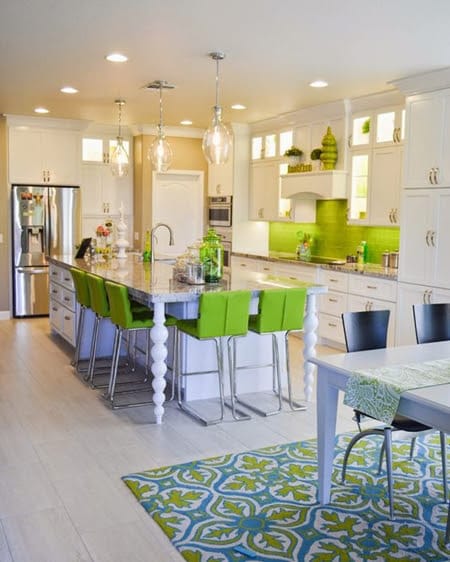 Bringing Greenery into your Kitchen can be done in many ways: rugs, table runners, accent pieces, and chairs.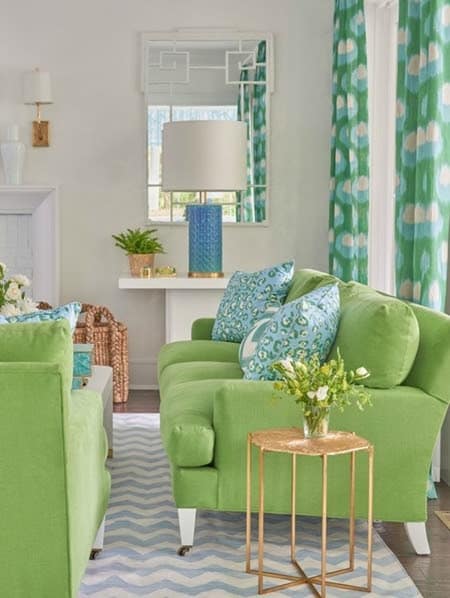 Don't be afraid to mix other colors! There are a myriad of ways to use Greenery. Visit Pantone for color pairing suggestions and inspiration.