Someone with a penchant for problem solving is never idle, and it wasn't long after Tricia Tomlinson sold one company that she was building a new one. It started on a whim to reinvent herself and wound up reinventing how homes are sold.
According to its robust website, Staging & Design Network is "a member network for home stagers, interior designers, builders, real estate agents and home buyers, with the first shared rental pool and sales gallery for home furnishings."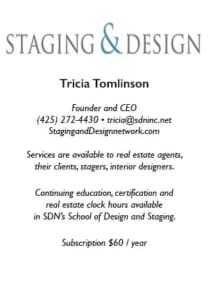 As a licensed real estate agent since 1986, Tomlinson was familiar with home staging. She knew there is a science behind the art of decorating a home to sell promptly and at the top of the market.
"Home staging has been around for a while, beginning simply as preparing a home for sale by reorganizing and de-cluttering," Tomlinson told The Money Hour's Tina Mitchell in 2014. But, she added, since the advent of HDTV and other cable decorating and remodeling programs, it has evolved. More often than not homes are completely reconfigured bringing in new furnishings to maximize its appeal to the broadest range of home buyers.
Tricia shared that according to the National Association of Realtors "It's been shown that professionally staged homes sell for up to 18 percent more in about a third of the time."
BIRTH OF A NETWORK
It all began when she received a call from a neighbor.
"Tricia, my listing is going to expire. How would you feel about listing it for us? Since you love to decorate, you can stage it too. Maybe that will help us get it sold this time." Tomlinson told Marilyn Smith of Seattle Arts & Architecture last week.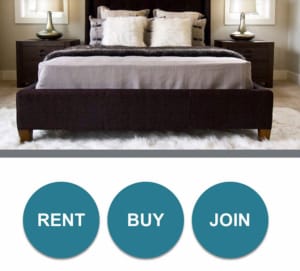 Tomlinson did just that, listing it at the same price it had been for more than a year and watching it sell in less than two weeks for over the asking price. Tomlinson said, "I thought to myself, 'That was so much fun!'"
So much so that she was happy to let word of her talent spread. Soon she had calls from other friends, and then their friends. It wasn't long before Tricia developed a great passion for the staging industry.
She kept it informal, running things from her home and storing what inventory she bought in her garage until one day she began digging into her personal home furnishings.
Her husband came home and said, "Tricia where is our sofa? And what happened to the art in the living room?" Tricia responded, "It was perfect for a house I was staging." Her husband then said, "You have 12 sofas in the garage. Why don't you get a warehouse, buy more inventory, and stop taking things from our home?"
Tricia realized it was time to get serious. After thinking things through, she realized it would be easy to spend $50,000 in home furnishings and still be limited to only staging one or two homes per month which hardly justified the investment. After talking to other stagers she realized she wasn't alone. Stagers who invest in home furnishings, needed a better way to leverage their investment.
She began working on a solution. The first solution was a way for stagers to share inventory with the first shared rental pool for home furnishings. Members who own inventory earn rental and sales income. Real estate agents and stagers just starting out can access thousands of pieces from the shared rental pool with just a few clicks online.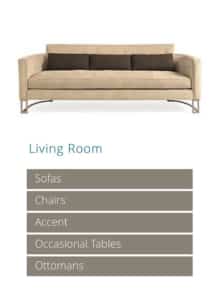 Then because stagers spend so much time looking for affordable inventory, she added a design center with new member priced furnishings at up to 40 percent off retail that are now offered both in homes that are staged and online to all Staging & Design Network members. Member subscriptions are $60 annually.
She hasn't stopped there. Staging & Design Network now offers professional staging certifications with continuing education credits, a builder services division and soon will provide a web directory for stagers to advertise their services. Complex management software had to be engineered to track inventory and payments, which now has a patent pending.
THE NEXT STAGE
Her vision is to offer Staging & Design Network Design/Fulfillment Centers throughout North America so stagers can share resources, grow their businesses and inspire design which is reflected in their tag line, Share. Grow. Inspire. Tomlinson and supporting investors are fundraising for expansion within the upcoming year, to move their original test location in Kirkland to a larger facility and, in 2019, expansion into new markets to meet the line-up of new stagers waiting to bring their inventory into Staging & Design Network.
Members who have joined their network say they have tripled their business because they are now able to access resources through Staging & Design Network. With access to thousands of pieces with just a few clicks online, Stagers no longer need to utilize their personal belongings.