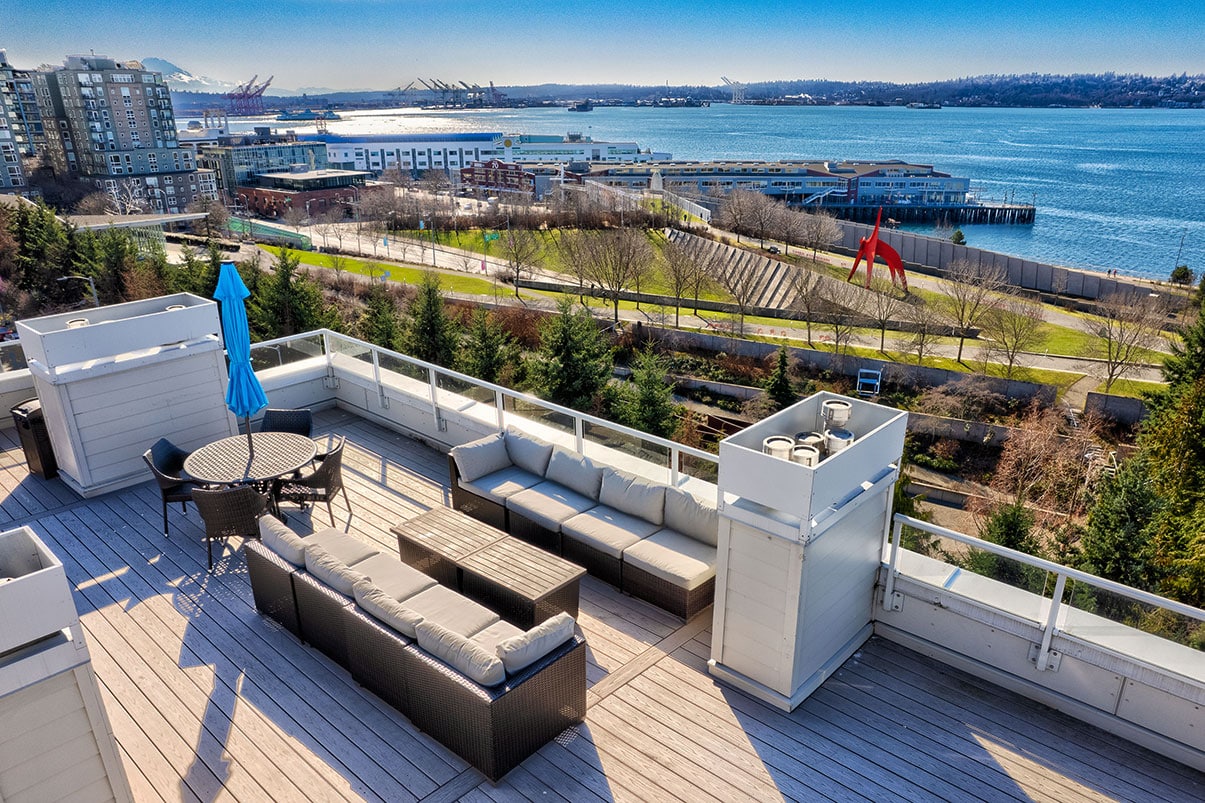 SWEET CONDO ACROSS FROM
SEATTLE ART MUSEUM'S
OLYMPIC SCULPTURE PARK
Alexandria Condominiums • 3028 Western Ave Unit #111 • Seattle WA 98121
1 bedroom, 1 full bathroom, 1 parking space, Washer/Dryer … Built in 1991
Located in the Downtown Seattle area of Belltown, No Rental Cap
This open, beautifully proportioned 1 bedroom condo w/ french doors leading to a rare, delightful Space Needle view deck is on a wide, secluded downtown street next to world class walking trails. Across from SAM's outdoor Olympic Sculpture Park w/ breathtaking views, walks and renowned outdoor art; path feeds into Myrtle Edwards Beach w/ its long water-edged pedestrian and bicycle trails. Upgraded in 2017, condo has sweet kitchen w/ dining, FP, W/D, convenient parking space. Pet friendly w/ 1st floor outdoor courtyard, gym, sauna, meeting rm and knockout 180° Puget Sound view rooftop deck designed for entertaining. Great downtown location near Seattle Center, Pike Place Market, restaurants, bars, coffee shops. Walk score 96. No rental cap.
OPEN HOUSES
Tuesday, March 21 • 12 – 2 p.m.
Saturday, March 25 • 2 – 4 p.m.
Sunday, March 26 • 1 – 3 p.m.
$390,000