The interactive studio is adding dimension to architectural rendering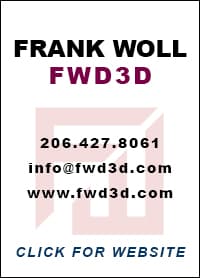 Like the buildings and boats that architects design, the way they share their design renderings with clients is constantly evolving.
Frank Woll has remained at the forefront of technological innovation since he began offering industrial design services in 1994 as Frank Woll Design. Recently, the company updated its name to FWD3D to reflect the latest advances. It has also been increasing its focus on projects here in the Puget Sound region.
"Our long-term immersion in technology as well as our decades working on complex projects allows us to produce, design and visualize in a unique way," Woll told Seattle Arts & Architecture.
FWD3D is an interactive design studio for architects, real estate developers, yacht builders, and product manufacturers. The company has used drones for HD video and photography to capture landscape imagery that is then integrated in 3D renderings for commercial real estate projects. It also has several in-house 3D printers to provide rapid prototyping and modeling for client presentations.
A boon for real estate sales
The company's latest endeavor is to combine Woll's 3D design skills with virtual reality (VR) software to develop virtual walkthroughs that assist architects with project planning and design.
"The VR capability is really useful for commercial real estate developers who want to start pre-selling or pre-leasing even before ground is broken on the full-sized model unit," Woll said.
The company's design work covers a wide range of real estate projects, from townhouses to single-family residences to industrial projects like the SODO Honda/Toyota dealership.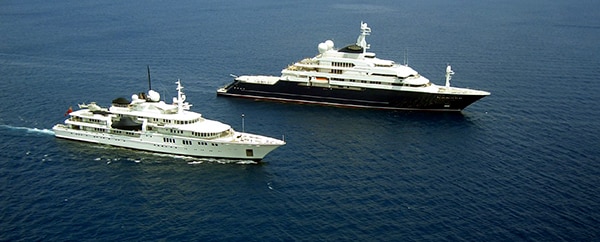 In the early days of the company, Woll's love of "blue water cruising" across the Pacific and Atlantic Oceans was complemented by his expertise in boatbuilding and design. Advancing technology now let him provide yacht designers with 3D visualizations for presentations, whether the project was a small family sailboat or Paul Allen's "superyacht."
Taking direction from Francis Coppola